Partners & Certifications

Oracle Cloud Services
www.oracle.com
Oracle Partner Network has evolved to offer new opportunities for partners to transform and accelerate their business with Oracle Cloud. The new Cloud program, with tiered designations, recognizes those partners that engage with Oracle and invest in Oracle Cloud, by offering them incremental and progressive benefits to complement and build on the existing OPN program levels. Partners are now able to differentiate their Oracle Cloud expertise and success with customers.

Mimecast email security
Mimecast's security, archiving and continuity cloud services protect business email and deliver comprehensive email risk management in one fully-integrated subscription service. Mimecast reduces the risk, complexity and cost traditionally associated with protecting email. You no longer have to manage an array of disjointed point solutions from multiple vendors. And you mitigate single vendor exposure if you have moved your primary email server to the cloud with services like Microsoft Office 365.

VMware
www.vmware.com
VMware, a global leader in cloud infrastructure and digital workspace technology, accelerates digital transformation by enabling unprecedented freedom and flexibility in how our customers build and evolve IT environments. With VMware solutions, organizations are improving business agility by modernizing data centers and integrating public clouds, driving innovation with modern apps, creating exceptional experiences by empowering the digital workspace, and safeguarding customer trust by transforming security.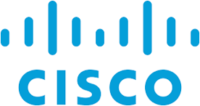 Cisco
Cisco Systems, Inc. designs, manufactures, and sells Internet Protocol based networking products and services related to the communications and information technology industry. It provides a broad line of products for transporting data, voice, and video within buildings and across campuses. The company's product offerings comprise of the following categories: Switching, Next-Generation Network (NGN) Routing, Service Provider Video, Collaboration, Data Center, Wireless, Security, and Other Product.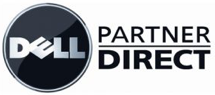 DELL Premier Partner
Dell is committed to helping businesses simplify IT. We want to reduce the headaches IT complexity creates for our customers so they can invest more on innovation. By working together we believe that Dell and solution providers can solve today's most pressing customer concerns: the complexity of IT. Contact TDA for exclusive DELL Premier pricing discounts.

Barracuda
Barracuda Networks, Inc. offers industry-leading solutions designed to solve mainstream IT problems – efficiently and cost effectively – while maintaining a level of customer support and satisfaction second to none. Barracuda products span three distinct markets, including: 1) content security, 2) networking and application delivery and 3) data storage, protection and disaster recovery.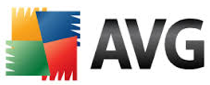 AVG
Global leader in antivirus and Internet content security software and services. A pioneer in secure content and threat management, AVG continues to advance its comprehensive approach to management of content security threats, encompassing information flow beyond the boundaries of the network to ensure protection for their customers.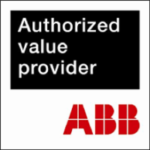 ABB
www.abb.com
ABB channel partners deliver services in seamless cooperation with ABB. They bring ABB's products and services straight to your front door. The ABB channel partners have in-depth knowledge of local markets and are conversant with the defined ABB products and processes.

LogMeIn
Simplifying how people interact with each other and the world around them to drive meaningful insight, deeper relationships and better outcomes for all has helped LogMeIn grow to become one of the world's top 10 SaaS companies with a leadership position in every one of our markets.With a platform that supports two million daily users, 200 million customer engagements and five billion voice minutes per year, we have not only capitalized on but helped invent the modern way of working – flexible, dispersed, mobile, efficient and productive.

Microsoft Certified Partner
www.microsoft.comMicrosoft solution providers can help you take full advantage of the cloud, opening a wide array of new opportunities for you to grow your business and your revenue.
Engineer Certifications
Microsoft Certified IT Professional (MCITP Server)
Microsoft Certified IT Professional (MCITP Exchange)
Microsoft Certified Systems Engineer (MCSE)
Microsoft Small Business Specialist (MSBS)
Microsoft Certified Systems Administrator (MCSA)
Cisco Certified Design Associate (CCDA)
Cisco Foundation/System Engineer (CFXS)
Cisco Certified Network Professional Routing & Switching (CCNP)
Cisco Certified Network Associate (CCNA)
Comptia Network(+)
Comptia A(+)
MSCE 2012 w/exchange
RHCSA  (Red Hat Certified Systems Administrator)
RHCE (Red Hat Certified Engineer)
CCA (Citrix Certified Administrator)
CCAA (Citrix Certified Advanced Administrator)
VCP (VMware Certified Professional)